Milk Thistle Skincare & Massage Studio is dedicated to providing the finest skincare & massage treatments in a relaxing environment. We provide our clients with effective, environmentally conscious products & services that utilize high quality plant based ingredients. Clients have the option to use our infrared sauna before & after treatments to fully enhance their relaxation. Schedule today to experience your own personal moment of bliss at Milk Thistle Skincare & Massage Studio, right here in Bozeman Montana!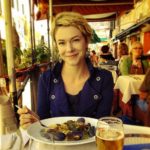 Tera Graham, co-owner/massage therapist/esthetician
Tera combined her love for travel and the wellness profession while living in Washington State and the US Virgin Islands until 2009 when she fell in love with Bozeman, MT and planted her roots. Tera began working as a spa receptionist in 2001 at Big Sky Ski Resort and soon realized her excitement and interest in this summer job could turn into a fulfilling career. After attending the Aveda Institute for esthetics in Seattle Washington in 2005, Tera worked in medical and resort spas. While working as an esthetician, making the move to Bozeman helped Tera find a true home base and allowed her an opportunity to attend massage therapy school. While in school Tera learned various methods such as Swedish massage, Deep Tissue, Myofascial Release and Neuromuscular techniques.
Since finishing school in 2010 Tera has completed continuing education courses in Reflexology, Lymphatic Drainage, Aromatherapy and Ayurvedic Massage. Tera now co-owns Milk Thistle Skincare & Massage studio in lovely downtown Bozeman. "Being a massage therapist is so rewarding, helping clients along in their healing process through acute or chronic pain, injury rehabilitation or stress related tension is such an honor to be entrusted. I appreciate every opportunity I am allowed to help facilitate any pain relief for an individual or just help someone unwind or take an hour out of their day to relax. It's truly an amazing feeling."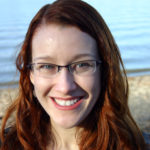 Sunshine Welsch, co-owner/massage therapist
Sunshine began her massage therapy training at East West College of the Healing Arts in Portland, Oregon in 2008. During her education, she fell in love with the art and science of massage therapy and began to understand what a powerful healing effect it has on the body. She became licensed in 2010 and has been practicing ever since. She enjoys taking continuing education classes such as myofascial release, hot stone, TMJ, craniosacral therapy, barefoot compression and cupping. The more she practices massage and continues to learn new techniques the more she loves the field.
In 2006, Sunshine was attuned in Reiki healing. She utilizes this modality alone or in combination with massage to bring deep relaxation, speed healing and bring a sense of well being to her clients.
In her free time Sunshine enjoys spending time outdoors, playing with her dog, gardening, cooking, practicing yoga, cross country skiing and building community.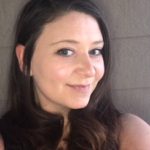 Emily Smith, massage therapist
Emily is a certified prenatal and labor inducing Massage Therapist as well as specializing in deep tissue, Trigger Point Therapy, Swedish, hot stone, aromatherapy, sports, and chair massage. With nearly ten years experience, Emily has worked with chiropractors and salon and spa professionals and is now thrilled to be a part of the Milkthistle team in the beautiful city of Bozeman, Montana.
"Let me help you take control of your health through medical massage" -Emily Smith