MilkThistle Skincare & Massage Studio is dedicated to providing the finest skincare & massage treatments in a relaxing environment. We provide our clients with effective, environmentally conscious products & services that utilize high quality plant based ingredients. Clients have the option to use our infrared sauna before & after treatments to fully enhance their relaxation. Schedule today to experience your own personal moment of bliss at Milk Thistle Skincare & Massage Studio, right here in Bozeman Montana!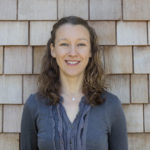 Sunshine Welsch, owner/massage therapist/craniosacral therapist
Sunshine began her massage therapy training at East West College of the Healing Arts in Portland, Oregon in 2008. During her education, she fell in love with the art and science of massage therapy and began to understand what a powerful healing effect it has on the body. She became licensed in 2010 and has been practicing ever since. She enjoys taking continuing education classes such as myofascial release, hot stone, craniosacral therapy, barefoot compression and fire cupping. The more she practices massage and continues to learn new techniques the more she loves the field.
In 2006, Sunshine was attuned in Reiki healing. She utilizes this modality alone or in combination with massage to bring deep relaxation, speed healing and bring a sense of well being to her clients.
In her free time Sunshine enjoys spending time outdoors, playing with her dog, gardening, cooking, practicing yoga, cross country skiing and networking in the community.
Julia moved to Bozeman for her love of the outdoors. On her free time she is often doing something active or seeking out the next adventure.She had her training in Denver Colorado through The College of International Esthetics and Lash Company. She became an esthetician because of her love for helping others and her love for the beauty industry. Since graduation, Julia has continued her education in gua sha and lymphatic work.Julia also is trained in the medical side of esthetics but is currently focused on the holistic side of the trade.
Hannah Kampf, massage therapist
As a former caregiver, Hannah found massage was a gift when it came to bringing relief to a terminally ill client. Inspired, she attended Health Works Institute in Bozeman, MT and graduated in 2018. She brings to her table a history of working with athletes as a personal trainer and professional martial artist, as well as her intuition as a caregiver while treating those with illness and disabilities. Hannah believes in the power of the mind in healing ailments of the body, and that treatment work can be both healing and deeply relaxing. She uses movement and stretching to help the tissues of the body relax more fully, and encourages her clients to use breath work to take an active role in their treatment. She loves deepening her knowledge as a therapist by taking continuing education whenever she is able.
Originally from Virginia, Carter moved out West in 2014 to ride horses and ski. She fell into massage in a way, but has had the sense of touch her entire life. She was always the kid at family get togethers rubbing everyone's shoulders and finding the knots. Her family would battle over who got shoulder rubs first.
She graduated from Healthworks Institute in June 2018. The continuing education she has taken, in Costa Rica and here in Bozeman, has fired up her passion for bodywork and natural healing. Adding Jade Hot Stone massage to her tool belt has given her the ability to achieve a new level of treatment or relaxation. She has a knack for neck work and getting into the glutes for hip and low back pain relief.
"With an active lifestyle and a life on horses I have become familiar with low back pain myself so it is something I like to help treat. I work with my clients to come to a common goal about their road to recovery or relaxation."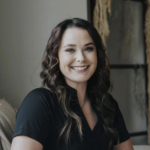 Erin Brown, esthetician
Hey there! I'm Erin Brown, an esthetician here at Milk Thistle. I graduated from Stacey James Institute July 2021.  I began my esthetics journey in the midst of Covid as a way to deepen my relationship and further my knowledge with self-love. Turns out, I'm obsessed! I appreciate supporting my community in their well-being because I know that we cannot fill another's cup when our cup is dry. I look forward to supporting you in filling up your cup!
"Some of my passions are being a mom to my 8-year old son, bonding with him over our favorite video games and outdoor adventures, and hanging out with my Corgi fur-daughter Scout."